Neseniai Rokiškis gyrėsi, o gal nusivylęs guodėsi, jog beveik gavo davelnią milijonų.
Pasidalinsiu ir aš įdomesniu variantu.
Žodžiu yra mergina su didžiuliu kraičiu (5,6 milijonai USD)!!! Siūlosi į žmonas ir 30 procentų savo kraičio. Mergina iš "Nairobi-Kenya". Jos nekenčia pamotė ir nori ją užmušti… Šiaip ji graži ir labai faina:
<…>

After the burial of my father, my step-mother has threatened to kill me because of the money my father deposited in one of the banks in Ouagadougou, Burkina Faso in my name as the next of kin before his dead which amount is ($5.6 USD) Million United State Dollars.

<…>

Though you may wonder why I am so soon revealing myself to you without knowing you, well, I will say that my mind convinced me that you are the true person to help me stand as my trustee since I have not married.

<…>

More so, I will like to disclose much to you if you can help me to relocate in your country because my Step-Mother has threatened to assassinate me.

<…>

It is my intention to compensate you with 30% of the total money for your services and the balance shall be my capital in your establishment. As soon as I receive your interest in helping me, I will put things into action immediately.

<…>

I am waiting to hear from you soonest,Yours Sincerely,

Miss.Joy Kipkalya Kones.
Tai va… Gaila nuotraukos nepridėjo. Bet man atrodo kad čia jinai: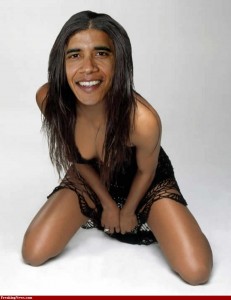 Zbygniewai, ar nebus tatai tavo kokia nors sesuo? Labai panaši iš veido…