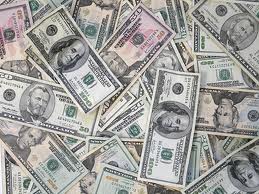 Nacionalinis JAV didvyris, kapitonas Jerry O. Peterson, tarnaujantis Irake (USF-I) matyt nusivylęs tuo, kad jam vargšui reikia labai stipriai šaudytis ir bėgioti, nerasdamas daugiau motyvacijos, vagia rastus pinigus ir prašo jūsų pasaugoti truputį jų jam…
Ne ne ne! Nesiūlo jums jokių pinigų atiduoti… Tiesiog pasaugoti… Ir sutapk tu man šitaip, kad BBC kaip tik praneša:
Troops found $100m and 90m euros in 31 containers, US Central Command said.
Tai ar pasaugotumėte a? Aš tai negaliu, nes pas mane į sąskaitą tiek pinigų netelpa…
O čia originalus kapitono laiškas man:
My Dear Respected Friend,

I am Capt. Jerry O. Peterson, the 13th Sergeant Major for Combined Joint Task Force 7 serving in Baghdad, Iraq. (USF-I) I am on assignment here in Iraq and have some items I will need to ship to you for safekeep.
Please you could check this site so you could understand what I am trying to say.
http://news.bbc.co.uk/2/hi/middle_east/2988455.stm

Contact me immediately if you can assist, as I will only highlight more on this transaction if you meet my conditions. Please signify your interest by replying to my private email, (slykstus_skameris@pasauliosiknaskyle.gili)

Thanks.

Capt. Jerry O. Peterson.